Sacha Baron Cohen (Borat) will star in Steven Spielberg's upcoming drama The Trial of the Chicago 7. In the film, the actor will portray Abbie Hoffman.
Hoffman was a member of the 1960s counterculture that performed a number of pranks in order to protest the Vietnam War. The film is said to be similar in tone to Spielberg's Munich, making it a major departure for the comedic Cohen.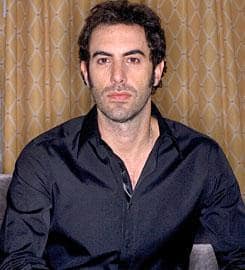 The story will follow a group of protesters that disrupt the 1968 Democrat party convention with an anti-Vietnam-war carnival that turns nasty.