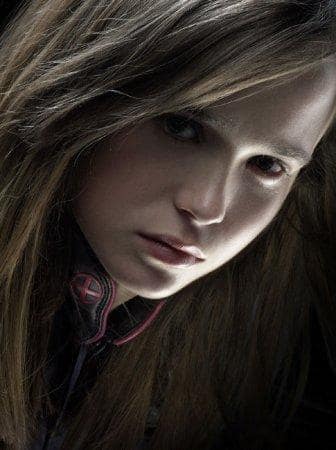 Ellen Page is this season's breakout star. The young actress is receiving rave reviews for her role in
Juno
.
So, what does the future hold for Page?
"I'm in An American Crime, which premiered at Sundance, and will hopefully come out next summer," the actress told MTV. "It's a really intense film. It's based on a true story about a girl in '65, who was horribly tortured in a woman's basement."
From there, Page will resurface next spring in Smart People, a flick about a widowed professor (Dennis Quaid) dealing with new love and the reappearance of his adopted brother.
"It's produced by Michael London, who produced Sideways," Page said.
The actress portrays Quaid's daughter in the film and said about the role: "I play a completely different character from Juno; I play a very bitchy, young Republican... It can often be so easy to judge other people - which is obviously a huge mistake, and it causes a lot of the harm in the world… For a role like this, the important thing is, I can't judge … [as an actress] you realize, 'Oh wow, now I know why she is so isolated and angry.'"
Lastly, there's Jack and Diane.
"I'm shooting a film in the spring with Olivia Thirlby (the cheerleader in Juno)," Page said about the final movie on her current docket, teasing her newfound fans with the promise of love scene between the two Juno best friends (in the flick, Page is a teenage lesbian werewolf). "I have a film lined up for the summer, too - so it's all chugging along."