With Golden Globe nominations being handed out this week, a pair of dramas are in line to score top billing.
There Will Be Blood was named 2007's Best Picture by the Los Angeles Film Critics Association last weekend, with Paul Thomas Anderson winning Best Director and Daniel Day-Lewis nabbing a Best Actor award for the movie.
French actress Marion Cotillard was named Best Actress for La Vie en Rose.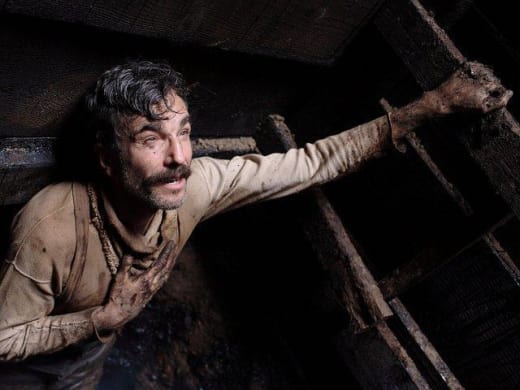 Daniel Day-Lewis stars in There Will Be Blood.
Meanwhile, The Boston Society of Film Critics named Ethan and Joel Coen's No Country for Old Men as the year's best film, with it star, Javier Bardem, winning Best Supporting Actor.
The Diving Bell and the Butterfly won the Boston award for Best Foreign Film, while Butterfly director Julian Schnabel beat out the Coens for Best Director. The Washington, D.C, Area Film Critics Association also named No Country for Old Men as its top film choice.