During a recent press conference, Will Smith was asked about shooting I Am Legend in New York City. He replied:
"Shooting in New York, especially something on this level, is difficult. I would say, percentage-wise, it's the most amount of middle fingers I have received in my career. I'm used to people liking me, it's like fun. Middle fingers, I was starting to think F-U was my name.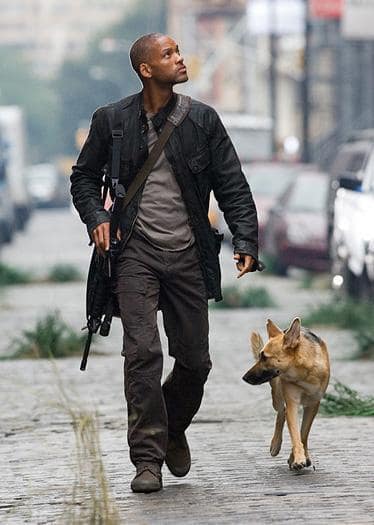 We shut down six blocks of Fifth Avenue on a Monday morning. That was probably poor logistics, that was poor planning. You realize you've never actually seen an empty shot of New York. When we were doing it, it is chilling to walk down the middle of Fifth Avenue. You never have that opportunity.
Two o'clock in the morning on a Sunday you can't do that. It created such a creepy energy and there are iconic buildings.
There's a shot of the U.N. A shot of Broadway. It puts such an icky, eerie feeling on the movie when you see those shots, so logistically it was a nightmare but it absolutely created something you can't do on a green screen or in another city substituting for New York.