We all know Will Smith stars as "the last man alive" in I Am Legend.
But a certain young woman also makes an appearance in the upcoming film: Will's daughter, Willow Smith.
In a recent interview with People magazine, the actor compared his daughter with his son, Jaden, who acted by his side in The Pursuit of Happyness.
"Jaden is [like] Johnny Depp," Smith says. "He just wants to do good work...He loves acting, he just wants to make good movies.
But what about Willow?
"And Willow is Paris Hilton," Smith said, laughing. "Willow wants to be on TV."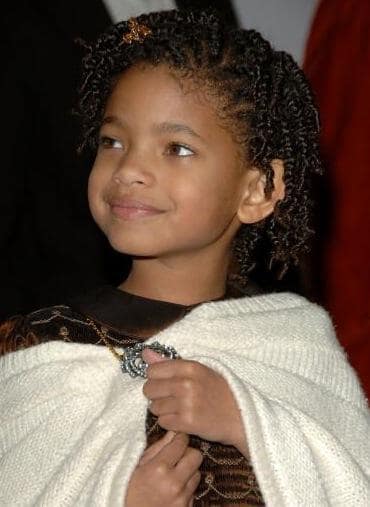 Smith went on to say his daughter's strong personality contributes to her impressive work ethic, stating: "You don't work with Willow. You work for Willow."
But that's not to say the rising star isn't dedicated to her craft:
In one grueling outdoor sequence for I Am Legend, temperatures dropped well below zero, Smith explained, but that didn't stop his daughter from finishing her scenes.
"Willow was out there and she has her stuff on and she's cold and she's getting a little irritable. And she looks at me and says, "Daddy, I don't care how low it goes. I'm going to finish.'