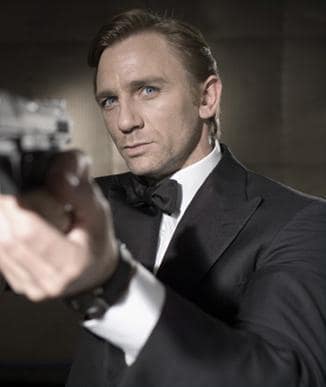 IGN recently conducted an interview with Michael G. Wilson, producer of
Quantum of Solace.
Here are highlights:
How do you find your villains in the modern world?
Michael G. Wilson: There are plenty of villains to go around. With the last one, we were thinking about terrorism in the sense of people who finance it. So we dealt with it a bit there. Basically, an hour after the last film ended, this film starts, and it continues where that left off, with Bond's story.
Was it easier to find villains in the days of the Cold War?
Wilson: Well there might have been bad Russians, but they weren't representative of the Russian people. Cubby was always careful not to take on those political issues because I think they foresaw the day when we could release in Russia, and Russia's becoming one of our big markets now. I think if you're in the entertainment industry, you aren't out to make any enemies.
Can you talk a little bit about where you will be shooting?
Wilson: We go from London to Panama, Peru, Northern Chile, Italy and Austria, then we are back here again. So we have the travelling circus going a lot of places this time.
Read the full interview with Wilson now.