Amy Ryan - who is receiving Oscar consideration for her role in Gone Baby Gone - will star alongside Greg Kinnear and Matt Damon in a Paul Greengrass-directed untitled Iraq War thriller for Universal Pictures.
Based on Rajiv Chandrasekaran's nonfiction book "Imperial Life in the Emerald City: Inside Iraq's Green Zone," this fictional thriller will be set in the fortified Iraqi ''Green Zone,'' where U.S. troops stay during the Iraq occupation.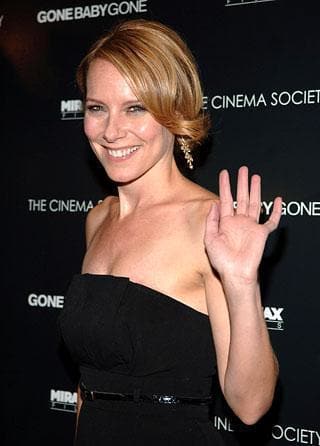 Ryan will play a New York Times foreign correspondent sent to Iraq to investigate the U.S. government's claims of the existence of weapons of mass destruction. Meanwhile, Damon portrays an officer who teams with a senior CIA officer to search for said weapons, while Kinnear plays another CIA officer.
Will this war movie have better success that other recent efforts, such as Lions for Lambs and Rendition?
Next up, Ryan stars in the Clint Eastwood-directed feature The Changeling.