Here's a new promotional photo of Robert Downey Jr., Gwyneth Paltrow, Terrence Howard and Jeff Bridges from the upcoming Iron Man movie.
In the film, Downey portrays Tony Stark, Gwyneth Paltrow plays his secretary and love interest Virginia Potts, Terrence Howard plays jet pilot James Rhodes and Jeff Bridges plays Obadiah Stane (Stark's mentor, and now his main business rival).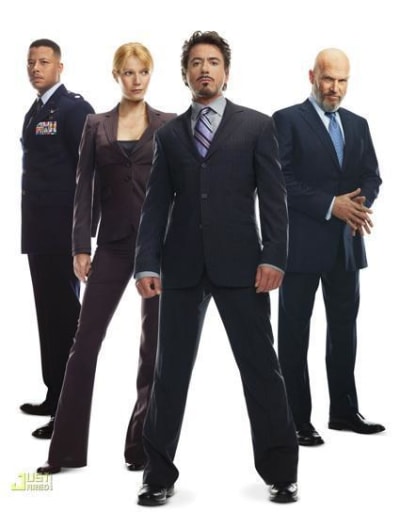 Iron Man hits theaters on May 2.