Assassination of a High School recently premiered at the Sundance Film Festival.
The dark comedy, compared to Rushmore, is centered around Bobby Funke (Reece Thompson), a a rookie reporter for his high school paper, who thinks he's made his career when he takes down the most popular kid, writing an expose on the jock's theft of the SATs.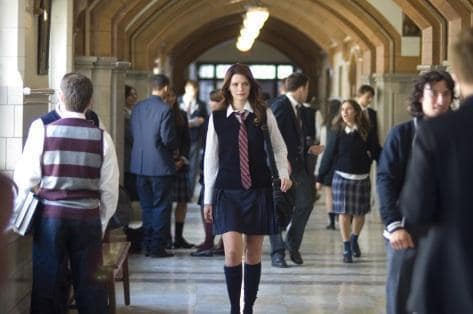 Mischa Barton walks the halls in Assassination of a High School President.
After the President's sexy girlfriend (Mischa Barton, actually giving a great performance) and unscrupulous buddies befriend him, Funke begins to smell something unpleasant in the air.
The film's central mystery keeps you guessing intelligently, but brilliantly balances every reference to Nietzsche with a joke about a chocolate swirly. It's very well-written. Bruce Willis is hilariously intense in a cameo, while Barton is better in this part than in any season of The OC.