Sony Pictures has announced that the official title for the 22nd James Bond installment will be Quantum of Solace.
The film had been going by the working title of "Bond 22" until now. This new name is taken from one of a collection of short stories published by 007 creator Ian Fleming in 1960.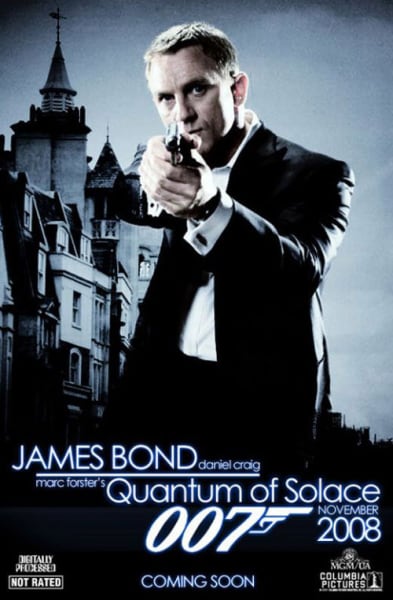 James Bond: Quantum of Solace is set for a November 7 release.
As for the plot of the film:
The new film finds Bond (Daniel Craig) out for revenge on a mission that takes him to Austria, Italy and South America. Bond girl Camille, played by Ukrainian-born Olga Kurylenko, leads the secret agent to Dominic Greene (Mathieu Amalric), member of a mysterious organization and a ruthless businessman, seeking to control huge natural resources.
"James Bond is after revenge, and Camille is after revenge and they have slightly different goals, but in the end they are going to have to collaborate," Kurylenko said.