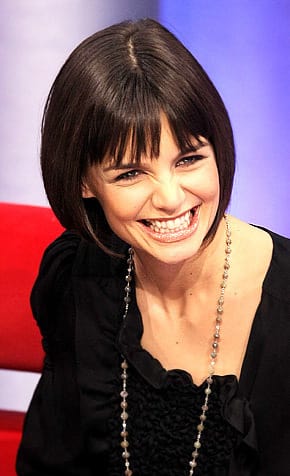 Katie Holmes might wanna stick to being Tom Cruise's baby-making slave.
The actress' comedy Mad Money, co-starring Queen Latifah and Diane Keaton, sucked it up at the box office this weekend, faring worse than the Green Bay Packers.
Here's a rundown of the preliminary top seven (no, Mad Money could not even crack the top five):
Cloverfield: $41 million

27 Dresses: $22.4 million

The Bucket List: $15.2 million

Juno: $10.3 million

National Treasure: Book of Secrets: $8.1 million

First Sunday: $7.8 million

Mad Money: $7.7 million

Critics have slammed Holmes for her role in the heist flick, with The New York Times calling her "the movie's weakest link." Ouch.