As various cast members attempt to expand their film resumes - Zac Efron will star in Seventeen; Ashley Tisdale in They Came From Upstairs - everyone involved with the first two editions of High School Musical will return for the third.
Indeed, Efron, Tisdale Vanessa Hudgens, Corbin Bleu, Monique Coleman and Lucas Grabeel will all appear in High School Musical 3: Senior Year, the first in the franchise to be released in theaters.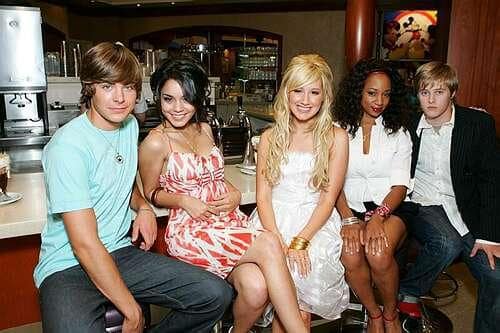 Director Kenny Ortega told People magazine he's excited about working one last time with the cast, a group of virtually unknown actors before the first movie debuted on the Disney Channel in January 2006.
"I am the luckiest guy in the world and I know it," Ortega said. "This will be our last time together and I love working with these kids so much. It's going to be great."
According to the studio, High School Musical 3: Senior Year finds high school seniors Troy [Efron] and Gabriella [Hudgens] facing the prospect of being separated from one another as they head off in different directions to college. Joined by the rest of the Wildcat crew, they stage a spring musical reflecting their hopes and fears about their future.