With The Simpsons and Jason Bource ruling the DVD rental charts, allow us to speak up for an underdog briefly:
Take home the movie Sunshine tonight. Here's its synopsis:
In the year 2057 the sun is dying, mankind faces extinction, and the planet's last hope rests with a crew of eight men and women on a journey to ignite the fading star with a massive nuclear weapon.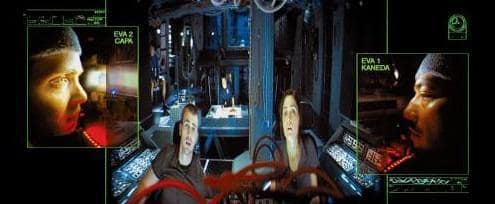 But deep into their voyage, out of radio contact, their mission begins to unravel as they find themselves fighting not only for their lives but the future of mankind. Cillian Murphy, Rose Byrne, Chris Evans, and Michelle Yeoh star.