Daniel Craig recently spoke at length about the next James Bond movie with RottenTomatoes.com.
The actor confirmed that Bond 22 "carries on from where (Casino Royale) stopped... We set up in the last one that there's this organization that is destabilizing the world's economy because they want to take it over, and that's his job now, to go out and stop them."
As for all the actors that have come aboard the franchise, Craig is "over the moon" about the casting of The Diving Bell and the Butterfly's Mathieu Almaric as the film's main villain, Dominic Greene.
"I met him very briefly on Munich but I didn't do any scenes with him," Craig said. "Now I've got to know him on Bond and I saw (The Diving Bell and the Butterfly) and thought it was amazing."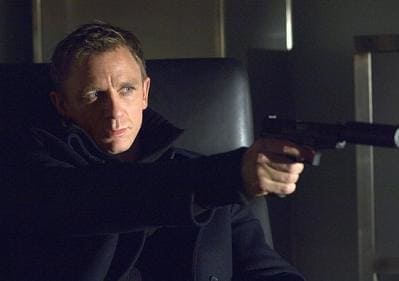 Having already worn the moniker of 007 for one movie, and pleased longtime James Bond fans, Craig sounds far more relaxed for the 22nd film in the franchise.
"I'm no less nervous than I was, but I'm very happy with what we've put together for this one. The fact that Marc Forster's come in to direct it just makes my job a lot easier. He's taken care of a lot of stuff that I just don't have to think about and I'm just getting on with acting."
As we've reported, a pair of beauties have also been added to the cast: Gemma Arterton and Olga Kurylenko.