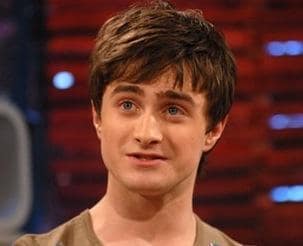 Daniel Radcliffe is ready to expand his acting horizons beyond a certain young wizard.
The British star will take on his first truly grown-up role, playing slain photographer Dan Eldon in the forthcoming drama Journey.
Radliffe reportedly fought off competition from a slew of other actors for the part, from Orlando Bloom to Joaquin Phoenix. Journey will chronicle Eldon's journey to war-torn Somalia and his murder at the hands of an angry mob in 1993.
According to British newspaper The Guardian, Kathy Eldon, Dan's mother, refused to sell the rights to her son's story until she found exactly the right actor for the job.
"The timing is right and the person is right and I couldn't ask for more," said Kathy. "He has portrayed a magician for years and my Dan was a different kind of magician. There are parallels in the two Dans' lives. Daniel Radcliffe is a poet, he keeps journals and he's half Jewish. He has a puckishness, sense of humour and energy inside him which remind me of Dan."
For those unaware of the history:
Eldon was a well-respected photographer when he travelled to Kenya with a family friend to take pictures of refugees from the war in Somalia. In 1992, he went to the country on assignment for Reuters and his photographs helped draw attention to the escalating violence.
On the day he was due to return home to England, Eldon photographed the aftermath of a U.N. bomb that mistakenly killed 74 innocent Somalis. While there, a crowd of locals erupted in anger at the attack and surrounded, stoned and beat to death Eldon and three of his journalist colleagues.