Dennis Quaid has joined the cast of GI Joe: The Movie.
The 53-year-old veteran actor will portray General Hawk, the commander of the G.I. Joe team. Yesterday, it was announced that Channing Tatum will be playing Duke, a field commander and second-in-command of the G.I. Joe Team after Hawk.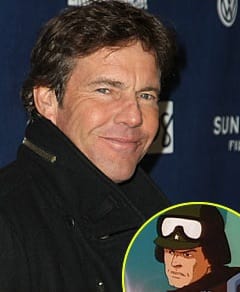 Arnold Vosloo also has signed on to play Zartan, a mercenary who works with Destro and Cobra. GI Joe: The Movie comes out on August 7, 2009.