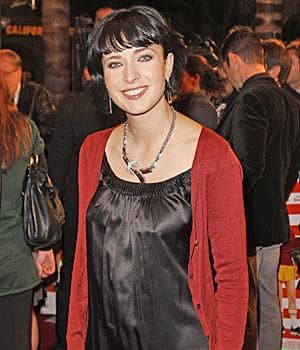 In the wake of Juno's incredible success, everyone can't wait for the follow-up movie from screen writer Diablo Cody. Well, here it is:
The movie is called Jennifer's Body, and will likely mark the first appearance of Megan Fox since her Transformers breakthrough this past summer.
The flick is described as a Heathers-type dark comedy, telling the story of a seemingly-perfect cheerleader whose life is thrown into disarray when she gets possessed by a demon, begins eating boys in her small Minnesota town, then faces off against her best friend and the Satan-worshipping band that made her evil.
Naturally.
"It's a horror movie, and it's also about teenagers," explained Cody. "It's a lot darker [than Juno], and it also has comedic elements. Horror is my favorite genre - and like Juno, I like horror movies."
"I think the interesting thing about adolescence is it's a time when your emotions are totally heightened," Cody said of the subtext she's attempting to capture. "There's so much potential for comedy, tragedy, melodrama, horror, whatever."