Edward Norton stars in The Incredible Hulk, hitting theaters this June.
And the talented actor wants to make one thing clear: this version is nothing like the past film, starring Eric Bana, about the green, angry super hero.
"First off it's utterly unrelated to that film," Norton said in this month's Total Film magazine, as relayed by The Sun. "This is in no way a response to it or picking up from it."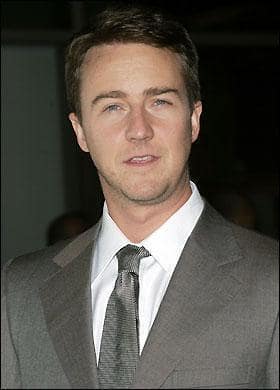 The actor compared his version of The Incredible Hulk to the way Chris Nolan redid the Batman franchise with Batman Begins.
"I think like Chris Nolan and those guys did with Batman, we just said: 'We're going to start completely with our own version of this myth or saga,'" Norton said.
So, will there be multiple an Incredible Hulk 2 or 3?
"To me the whole thing was to envision it in multiple parts We left a lot out on purpose. It's definitely intended as chapter one."