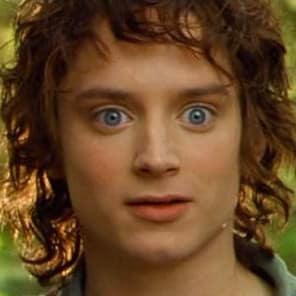 As rumors of
The Hobbit
being made become closer and closer to reality,
Lord of the Rings
star Elijah Wood is excited about the possibility of going back to his roots.
The young actor recently spoke to MTV about the film and Peter Jackson.
"I haven't spoken to him directly about it [but] I've e-mailed him, and as far as I know the two films that they're doing, one will be The Hobbit and another will take place between the 60 years that happened between The Hobbit and The Lord of the Rings," the once and future Frodo said, possibly confirming rumors that the second planned film would not be a sequel, but instead a narrative bridge.
For his part, Wood, who next stars as a conscripted citizen in Day Zero, is psyched about the opportunity.
"If I'm asked to go back and revisit that character and it makes sense, I would love to. I would absolutely love to," he said.
Read the full interview with Wood now.