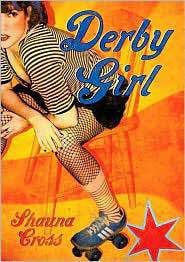 Whip It
is the big screen adaption of Shauna Cross' book "Derby Girl."
Drew Barrymore is making her feature directorial debut on the film, which ought to begin filming in March start. The story is based around Bliss Cavendar, a blue haired, indie-rock loving misfit stuck in the tiny town of Bodeen, Texas.
Her pageant-addicted mother expects her to compete for the coveted Miss Blue Bonnet crown, but Bliss would rather feast on roaches than be subjected to such rhinestone tyranny. Bliss' escape? Take up Roller Derby.
According to a recent interview Cross gave to Film School Rejects, the actress that will play the role of Bliss has a name that rhymes with "Shmellen Shmage."
Might this be Juno star Ellen Page?