Academy Award nominee Viggo Mortensen and Academy Award winner Charlize Theron have signed on for a movie version of the 2006 novel The Road.
The tome, by No Country for Old Men writer Cormac McCarthy, revolves around a man (Mortensen) who embarks on a nightmarish road trip after a nuclear explosion in an attempt to transport his son to safety while fending off hungry cannibals.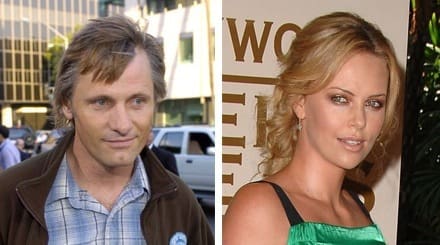 Reportedly, Theron will play the wife of Mortensen's character, appearing mostly in flashback scenes. The actress, who won multiple awards for her role in Monster, agreed to play such a small role because she was a huge fan of the book.