Should everyone behind No Country for Old Men be preparing an Oscar acceptance speech?
The answer is in the affirmative for sure, if this week's Critics' Choice Awards were any kind of precursor to the main event of movies.
No Country for Old Men won Best Movie, the Cohen brothers were named Best Director and Javier Bardem was named Best Supporting Actor.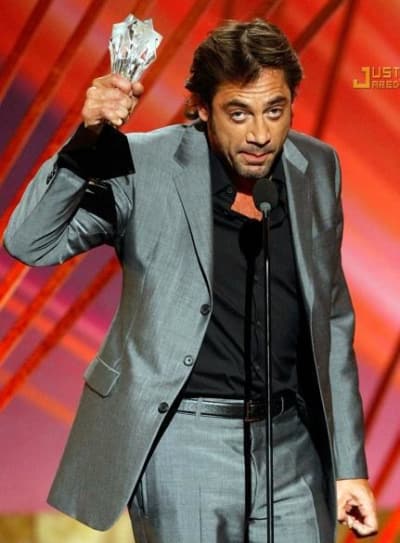 The latter was overly grateful in his acceptable speech, too:
"I feel like I won the lottery," Bardem said. "All the performers here are truly heartbreaking. I'm just a lucky guy, that is all. [And my costar Josh Brolin] is a great actor and a best friend."