According to MTV Movies Blog, John Ortiz has signed on to appear in both Public Enemies - starring Johnny Depp and Christian Bale - and The Fast and the Furious 4, which will actually bring Vin Diesel and Paul Walker back to the franchise.
While the actor, appeared this past year in American Gangster didn't have a whole lot to say about The Fast and the Furious 4, he did reveal some tidbits about his character in Public Enemies.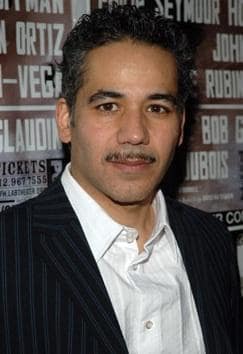 "Public Enemies, is about the life of John Dillinger, and the gangsters of the 1930's," Ortiz said of the flick, which will also star La Vie en Rose Oscar-nominee Marion Cotillard. "It's totally old school. All of the gangster films that we see, and the stories, including American Gangster it started with those guys back in the 30's."
Ortiz will portray legendary gangster Frank "The Enforcer" Nitti in Public Enemies, a character previously played by the likes of Sylvester Stallone (Capone) and Stanley Tucci (Road To Perdition).
Filming on Public Enemies is slated to start shooting in March, while The Fast and the Furious 4 will go before the cameras later this year.