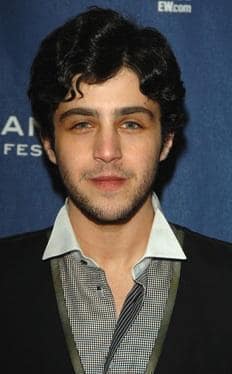 Josh Peck is a young actor, currently appearing in
The Wackness
alongside Ben Kingsley. Below, Peck speaks on the film:
Q: Do you see this movie as being another step forward as an actor?
Peck: I think in any case it was a step up as a human being to be surrounded with such unbelievable talent, I mean, Sir Ben has been my favorite actor my whole life since I can remember loving acting and appreciating the craft and he's just been my favorite just getting to have this experience at Sundance with everyone in the movie, it's been such a great life experience.
Q: Did Jonathan already have Sir Ben cast in the role of Dr. Squires? What about some of the others?
Peck: I think Sir Ben was really the biggest draw in addition to the script. I remember in preparation for the movie, I was working with my acting teacher and she just said, "When you do this movie, you have nothing to worry about because Sir Ben doesn't need to do a movie with a blasé director or a so-so script."
When you're at that level, it's picking fine material, so just to be a part of it was a complete honor.
Read the full interview with Peck now.