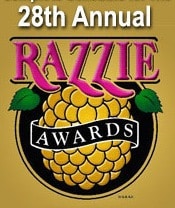 It may have been a great year for Lindsay Lohan when it comes to sleeping with guys. But it was an awful year at the box office for this spoiled star.
The promiscuous actress' revolting film I Know Who Killed Me racked up an incredible nine nominations for The Razzies, Hollywood's anti-Oscars, which are handed out annually to the worst in cinema.
"I Know Who Killed Me is the most fabulously brainless movie since Showgirls," which Razzie voters picked as the worst movie of the 1990s, Razzies founder John Wilson said. "By the end of it, you still don't know what happened. Are they twins or aren't they? Did she imagine it? Can I please have my hour and 50 minutes back?"
Here is a recap of the nominations. The ceremony will be held on February 23:
Worst Picture:
- I Know Who Killed Me
- Norbit
- Bratz
- Daddy Day Camp
- I Now Pronounce You Chuck and Larry
Worst Actor:
- Eddie Murphy, Norbit
- Cuba Gooding Jr, Daddy Day Care
- Jim Carrey, The Number 23
- Nicolas Cage, Ghost Rider
- Adam Sandler, I Now Pronounce You Chuck and Larry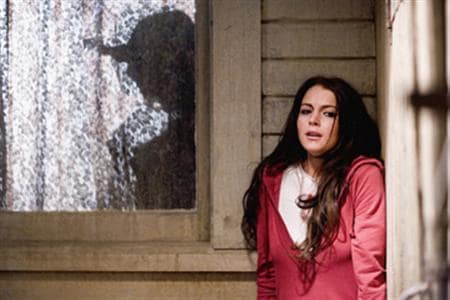 Worst Actress:
- Lindsay Lohan (twice), I Know Who Killed Me
- Logan Browning, Janel Parrish, Nathalia Ramos and Skyler Shaye, Bratz
- Jessica Alba (for three films), Awake, Fantastic Four: Rise of the Silver Surfer and Good Luck Chuck
- Elisha Cuthbert, Captivity
- Diane Keaton, Because I Said So