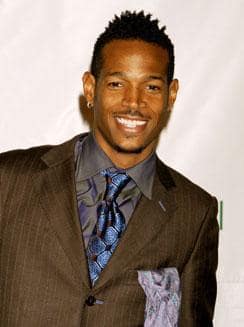 Another name has been added to the cast of the
G.I. Joe movie
.
Marlon Wayans has signed on to play Ripcord, leader of the military unit in the big screen adaptation of the acclaimed cartoon series.
Moreover, Joseph Gordon-Levitt is in negotiations to join the film, which is based on the American soldier action figure created by Hasbro.
The war-themed story is set 10 years in the future. Stuart Beattie wrote the screenplay and Stephen Sommers will direct. Rachel Nichols, Sienna Miller, Adewale Akinnuoye-Agbaje and Said Taghmaoui have already joined the cast.
Paramount will release the movie on August 7, 2009.