Martin Freeman is known for his comedic chops in movies such as Love Actually and sitcoms such as The Office.
But his next film role, The Good Night, is a bit more serious. Written and directed by Gwyneth Paltrow's brother, Jake, the movie stars Freeman, Jake's sister, Danny DeVito and Penelope Cruz.
Below, Martin speaks to IGN about the part:
IGN: Your character Gary tries to live out his dreams. Have you ever had any really striking or recurring dreams yourself?
Martin Freeman: I've had several really tangible dreams about UFOs and they've been amazing! You know that sort of everyday quality that you get in a couple of scenes in Close Encounters [of the Third Kind] where these lights fly over a road and it somehow seems tangible, somehow seems real.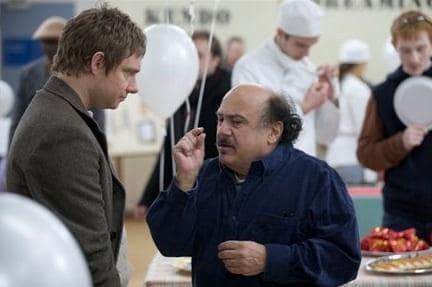 I've had a few of those dreams about UFOs where it's been absolutely clear that this is the day that the world changes and it's very exciting. I've not had one of those for a while, but I love them when I have them!
IGN: Ever get abducted by the aliens?
Freeman: No, it never gets that far and I suppose that's the thing, dreams are never that literal are they? It's never a proper sort of narrative, they're more a series of random events.
Read the full interview with Freeman now.