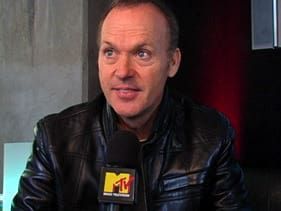 As the original Batman, it's interesting to her the take of Michael Keaton on the follow-ups to his franchise. MTV recently asked the actor about it:
MTV: What's your take on the latest Batman?
Keaton: I've only seen a little piece [of the sequels] here and there since I finished mine, not for any reason except that I didn't have any real interest.
The reason they weren't interesting was the reason I didn't want to do them anymore. I read the script [for "Batman Forever"]. I wasn't into it.
But how I wanted to do the third one is what they did in [Batman Begins]. I read an article about how they were going about it and I said, "That's exactly what I thought should be done." [Christopher Nolan] is so good and [Christian Bale] is so good. I really would like to see [Batman Begins]. I'm sure it's good and I'm sure [The Dark Knight] is going to be better.