Michael Stahl-David recently spoke to IGN about his character in Cloverfield, Rob Hawkins:
"He's a guy in his mid-20s who has just landed this big job in Japan and the movie starts with them having a going away party for him," said Stahl-David, referencing the now-familiar opening moments from that first trailer. "I think he's somebody that people expected would be further along in his life than he is. This is not another in a long string of accomplishments.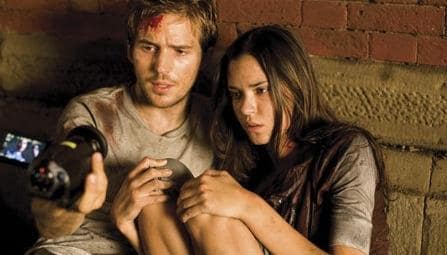 This is like the first time he's getting his s--t together. And he's also in a relationship with this girl, which has always been a friendship but has recently changed, and that's kind of when catastrophe strikes. And things get put into perspective for him."
Read the full interview with Stahl-David now.