The X-Files sequel is out there.
David Duchovny and Gillian Anderson are back as FBI agents Fox Mulder and Dana Scully in the Untitled X-Files Sequel, which has a tentative release date of July 25, 2008.
Here's a shot of the stars on set: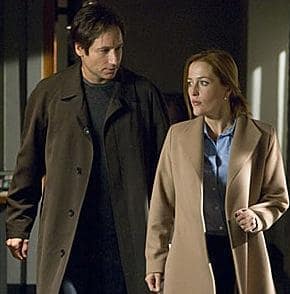 "There's a whole audience I want to introduce X-Files to," Chris Carter, creator of the series and director of the new movie, told USA Today. "There were kids who couldn't watch it on TV because it was too scary. Now they're in college. I wanted a movie that everyone could go to."
What do you wanna see happen in The X-Files 2?