Here is the first photo of Sean Penn from the upcoming Gus Van Sant flick, Milk.
Penn portrays Harvey Milk in the biopic; back in 1977, he became California's first openly gay official when he was voted to the city supervisor's board of San Francisco.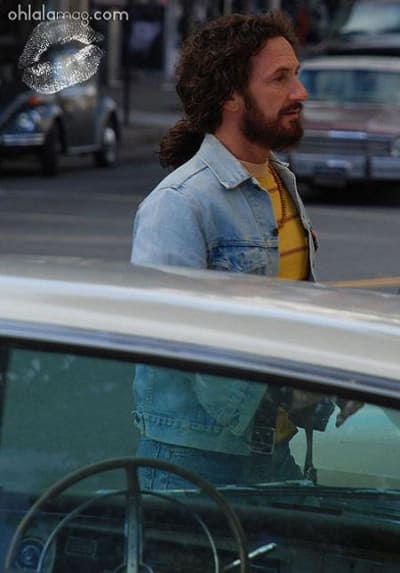 Also starring in the film are Josh Brolin, Emile Hirsch, Victor Garber, Denis O'Hare.