Here are a couple of new Nim's Island movie picture featuring Jodie Foster and Abigai Breslin (Gerard Butler also stars).
Thanks to Wiki for this plot summary of the film: Nim (Breslin) is a young girl who imagines an island to be magical, basing its mystic nature on the experiences of her favorite fictional character, Alex Rover (Butler).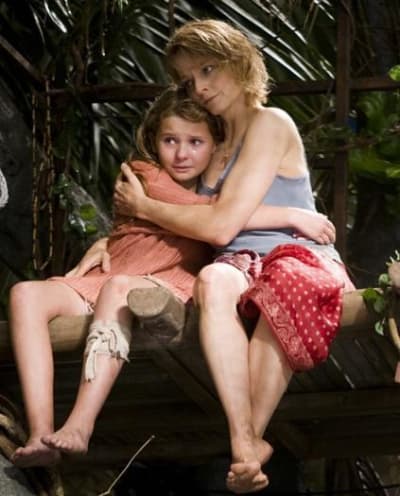 When Nim's father (also played by Butler) goes missing on the island, Nim teams up with Alexandra (Foster), the author of the Alex Rover books and Rover himself.
Nim's Island hits theaters on Friday, April 4.