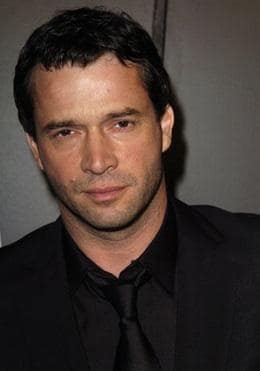 A slew of actors have been added to the ranks of
Solomon Kane
, which stars
James Purefoy
(pictured) as the title character.
Joining the cast are:
Max Von Sydow (Flash Gordon, The Seventh Seal)
Pete Postlethwaite (The Usual Suspects)
Rachel Hurd-Wood (Perfume: the Story of a Murderer).
Alice Krige (Star Trek: First Contact) and Mackenzie Crook (the Pirates of the Caribbean series) have also been cast in the film,, which is based on the works of author Robert E. Howard.
According to Variety: "Solomon Kane is an epic tale of a 16th century soldier tormented by his past evil deeds, seeking redemption by battling a sinister power threatening the kingdom."
The movie is planned as the first in a trilogy.