Once again, a movie with the word "Sunshine" in the title is creating buzz at The Sundance Film Festival.
In the past, of course, Little Miss Sunshine became an indie darling. This year? That honor falls to Sunshine Cleaning.
From the producers of Little Miss Sunshine, Sunshine Cleaning is a dark comedy that stars popular young actresses Amy Adams (Rose) and Emily Blunt (Norah). The always-hilarious Alan Arkin also has a role.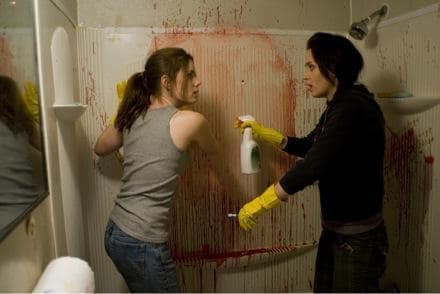 The movie takes off when Rose's son is expelled from school after licking his teacher's leg. In order to raise the tuition for private school, Rose stumbles upon the idea of starting up a lucrative Crime Scene Clean-up business with Norah, who is still living in her father's (Arkin) house.
Got all that?
Sunshine Cleaning takes on a darker tone that other movies in this genre, which allows the film to function more as a drama than a comedy. Of course, every moment Arkin is on screen is absolute hilarity. We love that guy.
Mary Lynn Rajskub (24) also makes an appearance - and she's wonderfully awkward as always.