Tre Armstrong has starred in a number of dancing movies over the years: Honey, Shall We Dance?, and Save the Last Dance 2.
Now, though, Armstrong has a chance to show off her acting chops and dancing chops in the new film How She Move. It comes out today. The choreographer/actress recently spoke about the project with MovieWeb:
Can you tell me a little bit about the casting process on this film?
Tre Armstrong: It was a fun process. I was contacted by Stephanie Gorin, the casting director for this film. She asked me to hold an audition myself, and choreograph the routine. So I did that. I decided to put myself on the tape. I figured, "What the Hell?" Stephanie saw the tape and said, "Great." She wanted me to come in for the role.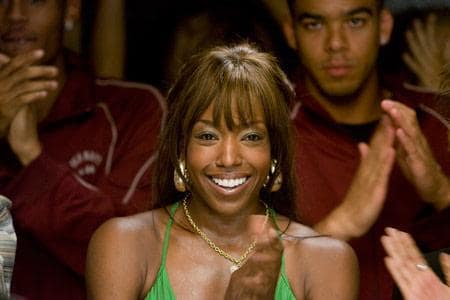 So they had you choreograph your own moves for the audition. Did they have you bring some of those original moves into the actual film itself?
Tre Armstrong: I didn't really bring my own moves into this film, per se. Only because we had such a wickedly amazing and talent choreographer already by the name of Hi-Hat. I had previously worked with her before on the Missy Elliot tour, as well as some other projects.
I felt it disrespectful to change what she already had planned out for us. What I would do is, in the film, when they had us acting out certain movements, I would add my own personality to that. And Hi-Hat is such a wicked person. She is so easy to get along with. Once she saw what I was doing, if it fit the mood, she had no problem with it.
Read the full interview with Armstrong now.