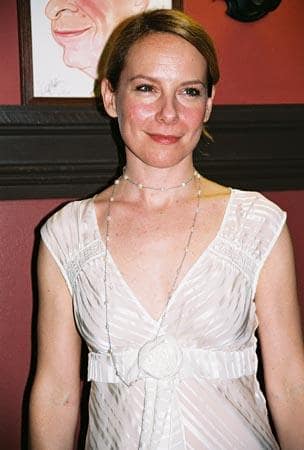 Amy Ryan
is our choice for this year's Best Supporting Actress. She stole every scene in
Gone Baby Gone
.
The actress recently talked with TV Guide about the movie, the upcoming Academy Awards and more...
TVGuide.com: You've already won a number of prestigious critics' awards for Gone Baby Gone. How has the Oscar nomination changed your life?
Amy Ryan: Well, it's kept me busier than I've ever been, but I'm still coming to terms with it. It's still kind of surreal and wonderful. Sometimes it's even hard to believe it's true, yet it's familiar, because you've dreamt it for so long. The attention the movie and I have been getting has opened doors to new material and [the opportunity] to work with these great actors and directors, and that is the biggest prize of all.
TVGuide.com: How did you get the role of Helene?
Ryan: I live in New York, but I was in Los Angeles at the time [of the audition]. When I saw the appointment sheet and it said director Ben Affleck, I was thinking, 'You mean, actor Ben Affleck? He's playing Patrick?' But he's a force when you meet him. He's so well-spoken. He's the brightest man in the room.
I was so thrilled from the get-go, like, 'Oh, this is gonna be good. I hope I get this.' He was so passionate about wanting to tell this story, and that's always infectious, to be around either someone who knows what they're doing or is eager to learn. [Laughs] So he had a combination of both.
Read the full interview now.