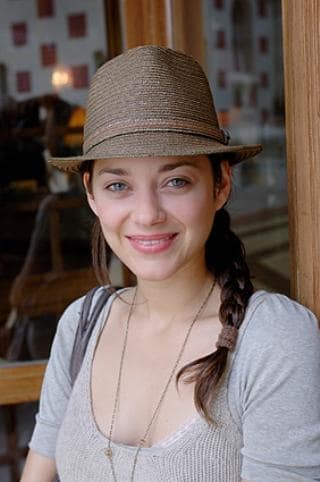 Marion Cotillard
  is probably the least well-known Oscar nominee this year. With that in mind, here's an interview with the actress:
Previously, you've said that your roles in the Taxi movies made it difficult to be taken seriously as an actress. Does the Oscar and Cesar nominations for La Vie en Rose validate your efforts?
Marion Cotillard: I had my validation before this. Taxis are very big commercial movies and in France, in the business, they're not so serious. So you have to prove that you're an actor. I think "it" happened when I did the Jean-Pierre Jeunet movie, A Very Long Engagement. The role [was] fantastic. And they gave me a Cesar for nine minutes in the film.  So that changed everything for me.
America has mostly recognized La Vie en Rose for your performance, while France is more recognizing the movie as a whole.
Marion Cotillard: I'm so happy that the movie was successful in France, that it was successful here, that it was successful almost everywhere we released it. That's what is exciting. And it's going to be exciting to have 11 Cesar nominations. Of course, also very exciting to have the Oscar nomination.
You don't expect to be at the Oscars for a French movie. Let's say that having an Oscar nomination is very special and more unique than a Cesar.
Read the full interview at Rotten Tomatoes right now.