Anton Yelchin stars as the title character in Charlie Bartlett (opening this weekend) and as Pavel Chekov in J.J. Abrams' upcoming Star Trek movie.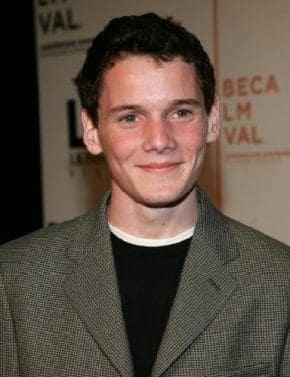 The young actor recently
spoke to MTV
about the former. Here are highlights of the interview:
- Chris Pine won't doing any William Shatner-like thing: "No, no," Yelchin insisted when MTV asked. "Everyone is being respectful, but at the same time doing their own thing. I think we'd all look a little ridiculous if we copied the old characters."
- On Tyler Perry's Enterprise role: "Tyler Perry is in the Federation," the actoe said. "He's one of the Federation captain officials, of sorts. I can't spoil what happens, but he's an official in the Federation."
- Star Trek is aiming for both new and old-school fans: "It's a pretty cool action movie regardless of what you think of Star Trek," Yelchin said. "It's a sci-fi action film. Knowing nothing about Star Trek, and going in and reading the script, I was totally fine.
I thought it was great, and really interesting, and a lot of fun to read. Obviously, there are special [in-joke] perks if you've been a Star Trek fan for 40 years. But I hope that anyone would go and see this film, knowing that it's gonna be an action movie."