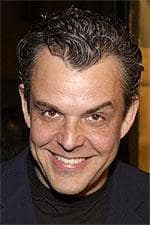 While Live Schrieber was originally slated to play the younger William Stryker in
X-Men Origins: Wolverine
, it's now known that this actor will portray the character of Sabretooth instead.
So, who will be filling Stryker's evil shoes? Danny Huston.
The role was originated by Bryan Cox in X2: X-Men United.
Moreover, IESB.net, is reporting that Lynn Collins has been cast as Silver Fox, Wolverine's love interest and fellow member of the Team X project. Collins beat out Maggie Q and Michelle Monaghan for the role.

X-Men Origins: Wolverine explores Wolverine's early days. The movie will cover Logan's early life, including his involvement with the mysterious Weapon X program. It comes out in 2009.