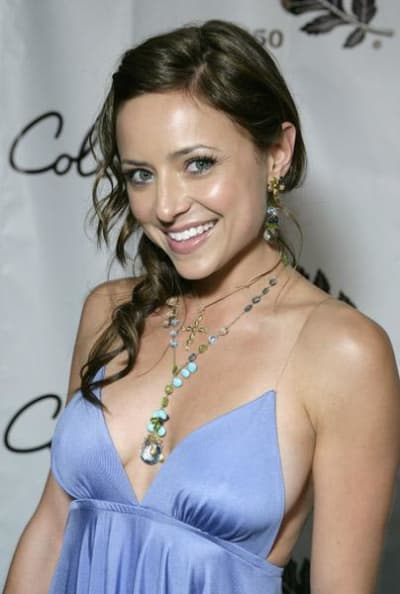 While only a dozen or so people actually saw The Hottie and the Nottie, the turnout was enough for readers of imdb.com to rank the Paris Hilton vehicle as the worst movie of all-time. Quite the dishonor.
When asked about the flick's flameout, co-star Christine Lakin said:
"With any project you take, you can't think about reviews and you can't think about the way a studio is going to market a film. I have no control over that. At the end of the day, people either love or hate Paris Hilton, and they will either want to go see the movie or they don't."
But did Paris' high profile - and less than stellar reputation - doom the film?
"I don't know if it necessarily hurt the movie for what this movie is. I think it actually could have helped for the genre. I think it was the way that maybe the whole movie was marketed," Lakin said. "It's an ensemble romantic comedy, and I think everyone who has seen the movie actually finds it to be really charming and really funny and very sweet in the end.
"But when it's marketed as a vanity piece that's not what you think it is, you think it's going to be one big music video, and it's not at all. The thing that's hard about it is I think she actually does a really nice job. She's much more relaxed and real then you have ever seen her onscreen. It's very endearing. It's kinda how she is in real life behind the scenes."
We haven't seen The Hottie and the Nottie, of course. Have you? Or anyone you know? What did they think of it?