Director Victor Salva recently spoke to Moviehole.net about his plans for Jeepers Creeper 3. You know, because the first two weren't nearly enough...
The film, tentatively titled Jeepers Creeper 3: The Creeper Walks Among Us "includes a prologue in the Old West and might bring back several characters from the first two films 20 years later. The script and story will be big on scares and give us plenty more of the traditional Creeper creepiness, with a few more bits thrown in about what it might be and where it came from," said the director.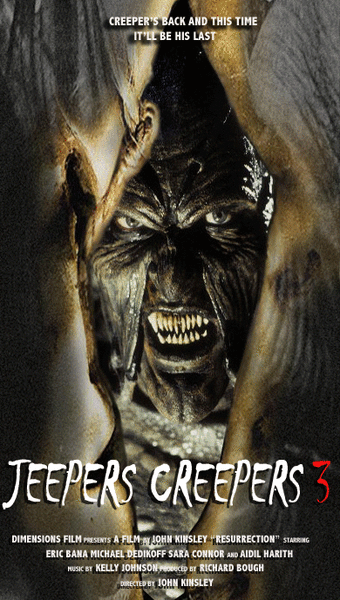 MGM had "suggested that we go direct to video with the third in the trilogy, but we hope that the exciting entity that the new MGM is becoming realizes that both Jeepers Creepers films set [then-] records for their Labor Day weekend box-office openings, before each went on to make over $100 million apiece on DVD.
I believe a theatrical release is critical to this kind of success on video. I don't think you can have one without the other, and it would be a shame not to be able to see what I have planned for Jeepers 3 up on the big screen."
Are you excited for Jeepers Creeper 3?