Eric Bana will be portraying the character of Nero in the upcoming Star Trek remake from J.J. Abrams. The actor recently talked about the role with Comingsoon.net...
You've said that your character Nero will only be making a cameo in the upcoming "Star Trek," but isn't he the main villain? What can you say about that?
Bana: Well, I guess he kind of is, but I guess what I mean is that in the context of the roles I usually do, the weight is firmly on other areas, you know what I mean? It's not one of those roles where you're carrying the movie, is what I'm saying.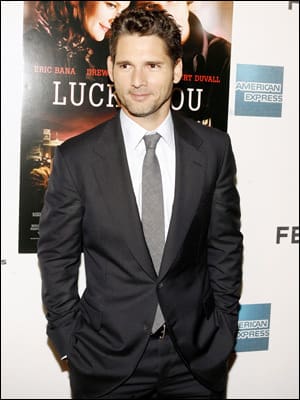 I feel like I'm very much in a supporting role, not one of the main guys. So "cameo" is a way of saying I don't feel like, as I am in this film or some other films, where you're clearly carrying a lot of the film. It's a luxury to not be in that position. It's nice to be offered a part like that.
Read the full interview with Bana now.