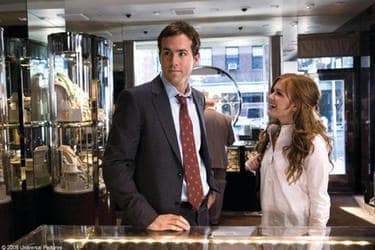 Isla Fisher is slowly becoming known as more than simply the better-looking half of her and Sacha Baron Cohen. The actress stars in the new romantic comedy,
Definitely Maybe
.
She discusses her career, and the role, below:
ComingSoon.net: Do you enjoy playing the sexy, funny woman in movies like this or Wedding Crashers? Would you like to eventually branch out and try more dramatic roles?
Isla Fisher: Yeah, I wanna keep working, but I want to play different types of characters. That's what really peaked my interest about this material when I read the script, that I wasn't playing the crazy, larger-than-life person. I was playing the heart of the movie in some ways… I don't wanna give away the ending, but it was a dramatic role essentially and that's why I enjoyed doing it.
CS: Is Definitely, Maybe a realistic movie [compared with other romantic comedies]?
Fisher: It depends on the romantic comedy. Some of the slick, Hollywood romantic comedies where you know in the first act who's gonna end up with who aren't realistic. A movie like this where all the women in the movie are just normal people who are flawed and there's no good or bad people can definitely be a realistic story.
Read the full interview with Fisher now.