The cast of the upcoming G.I. Joe movie just got A LOT prettier.
Czech model Karolina Kurkova, best known for her work for Victoria's Secret, has reportedly won the role of G.I. Joe team member Cover Girl. This would be Kurkova's first acting gig.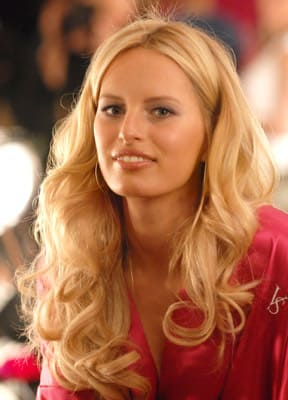 In the comics, Cover Girl, a.k.a. Courtney Kreiger, was a former model who joined the military. IGN has learned that Cover Girl will be a German character in the film version, which is in keeping with the film's emphasis on bringing an international flavor to the former Real American Heroes.
The G.I. Joe cast thus far includes Channing Tatum, Sienna Miller, Marlon Wayans, Dennis Quaid, Joseph Gordon-Levitt, Rachel Nichols, Ray Park, Arnold Vosloo, David Murray, Adewale Akinnuoye-Agbaje, Said Taghmaoui, and Byung-hun Lee.