Kate Hudson and Matthew McConaughey worked together on one of our favorite chick flicks, How to Lose a Guy in 10 Days.
Now, the duo returns in Fool's Gold. The actors recently talked to ComingSoon.net about the latest project...
ComingSoon.net: Can I ask about working together again? Were you a little cautious about doing it?
Kate Hudson: We had been. We had gotten quite a few opportunities to do it before and the things that kind of came, were sort of like, "Ahhh." We both sort of agreed…
Matthew McConaughey: That would be a repeat of "How to Lose a Guy" and don't want to do that and do that and then…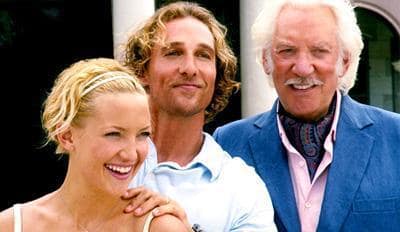 Hudson: This came. And it just felt like the relationship because it was kind of an extension of what worked with "How To Lose a Guy" but at the same time it was completely different â€" two totally different characters.
McConaughey: It sounded like a lot of fun.
Hudson: Yeah, and we did. We had a blast.
Read the full interview with these stars now.