Movie fans will have to wait a few extra months to be taken back to the final frontier.
Paramount Pictures has shifted the release date of its upcoming Star Trek movie from Christmas 2008 to May 8, 2009. The J.J. Abrams-directed film is still in production.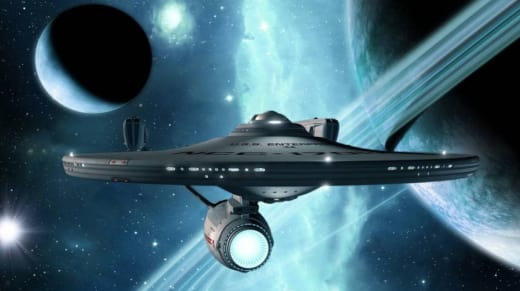 Variety reports that the film's release date shift "was part of a major reshuffling to the studio's release calendar, as well as DreamWorks' release calendar. Studio insiders said Star Trek has the potential to gross more in May than in December."
The publication points out that, as of right now, only two other films are slated for release in May 2009: X-Men Origins: Wolverine and Shutter Island.