Hank Azaria does a lot of talking for a living. He's the voice of numerous characters on The Simpsons.
Now, the actor is also speaking out on his role in Night at the Museum 2. Azaria will play "a fictional Egyptian pharaoh that comes to life" in Night at the Museum 2: Escape From the Smithsonian, he told MTV.
"I'm the villain in the movie and have all sorts of nasty plans for modern society and poor Ben Stiller gets caught in the middle of it," said Azaria.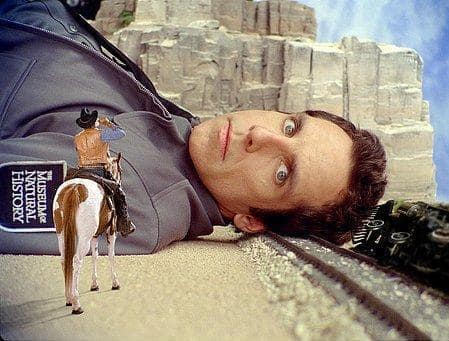 The actor added that the ever-adorable Amy Adams will be playing Amelia Earhart and that many of the original cast are set to return.
"Owen Wilson is coming back and so is Steve Coogan and Ricky Gervais. And there's other fun folks too who haven't officially signed on yet playing historical figures," he said.