E! Online recently sat down with Eagle Eye co-stars Shia LaBeouf and Michelle Monaghan. What did we learn about the actors?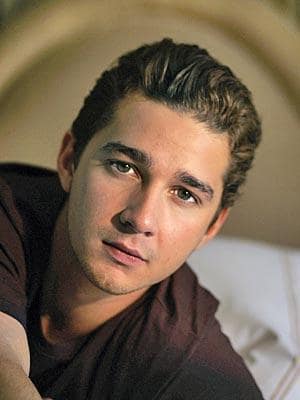 Shia Has Kept His Head
: The Indiana Jones star is still the same old Shia as he was before
Transformers
took off: He's on a first-name basis with the crew and he engages with the hundreds of extras.
He's into Something Big Here: The story of Eagle Eye centers around mistaken identity, and Shia's and Michelle's characters are caught up in political and military hijinx that have them on the run. The film features an all-star cast, too, with everybody from Michael Chiklis to Rosario Dawson to Billy Bob Thornton.
Hey, What's in That Briefcase? In every take witnessed, Shia was carrying a silver briefcase and talking on a pay phone. Like Cloverfield, which benefited big-time from the secrecy that surrounded it, Eagle Eye has some unknowns hanging over the story. The cast, of course, couldn't get too much into it.
Eagle Eye opens August 8.