Righteous Kill stars Al Pacino and Robert De Niro. So you'd assume these two icons would be the basis for that film's publicity push, right?
Right?!?
Well, tell that to Vibe magazine. De Niro is on its latest cover... alongside co-star 50 Cent. Can't say that makes us too excited for this flick anymore.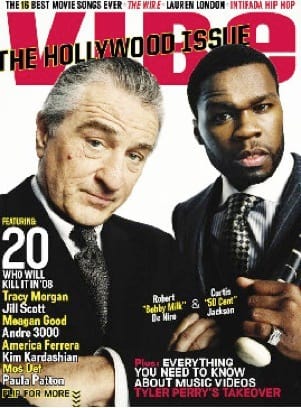 Righteous Kill opens April 18.