In an audio interview with IESB.net, Steve Carell said that before he earned the the role of Maxwell Smart, both Jim Carrey and Will Ferrell were considered for the starring turn in Get Smart.
The Office star recalled going to Warner Brothers for a reading about three years ago:
"It was the most surreal moment, because I went in thinking I was just going to audition for a role. I didn't expect them to offer me the part of Maxwell Smart."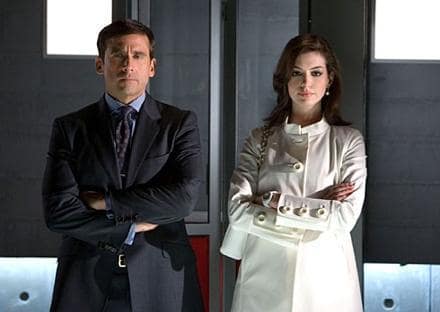 Steve Carell and Anne Hathaway star in Get Smart, bumbling its way into theaters on June 20, 2008.
Listen to the full interview now.